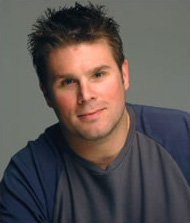 Eugene Wesley Roddenberry, Jr., is the guardian of the Roddenberry legacy and champions its timeless and universal ideals to new generations through creative and inspiring science fiction productions, merchandise, publishing, underwater adventures and philanthropy.
As the son of legendary science fiction producer, Gene Roddenberry, whose Star Trek series changed the face of television and continues to inspire today, Rod has followed in his father's footsteps to be a catalyst in the creation of a world where humanity works together for the greater good.
Rod became chief executive officer in 2001 of Roddenberry Entertainment, a science fiction leader with a tradition of groundbreaking entertainment. Roddenberry Entertainment builds on the best of Gene Roddenberry's work and continues to pioneer the development of a multi-media portfolio of smart and provocative science fiction that incorporates graphic novels, comics, television and film projects, including the critically acclaimed Trek Nation, which debuted in 2011.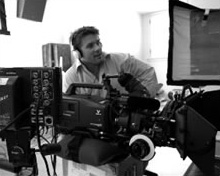 Trek Nation is the documentation of Rod's 10-year journey to explore his father's life. The undertaking inspired him to fully embrace the vision Gene had for the world and invest himself in its future. One expression of this was the founding of The Roddenberry Foundation in 2010. The Roddenberry Foundation funds paradigm-changing solutions to critical global issues in science and technology, the environment, education and humanitarian advances.
The Roddenberry legacy is further lived out through the Roddenberry Dive Team. Much like his father navigated the heavens through Star Trek, Rod founded and leads the adventure-based dive team in its exploration of strange, new underwater worlds and strives to inspire stewardship of our oceans. A scuba diver since 1993, Rod holds a Divemaster certification and has participated or led more than 1,000 dives from exotic locations around the world.
Community content is available under
CC-BY-SA
unless otherwise noted.